Immigration
Ontario Aims To End Canadian Work Experience Requirement For Job Applications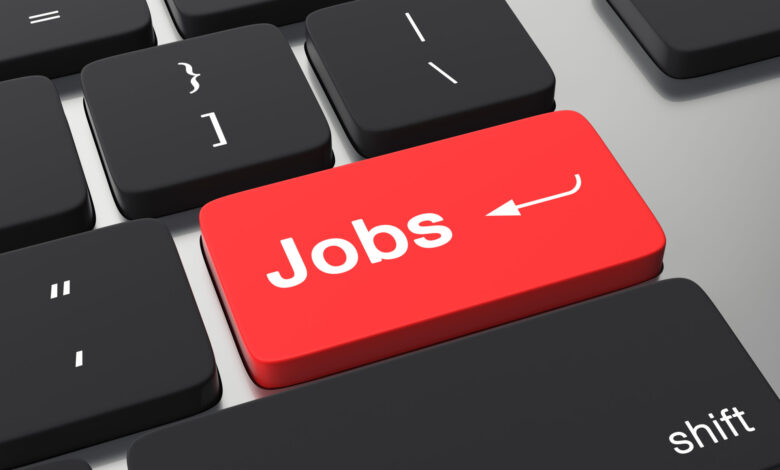 Are you a candidate with skills and qualifications in one of Canada's 82 jobs for occupation-specific Express Entry draws? We want to help you move to Canada. Please submit your CV here.
The biggest province in Canada, Ontario, is aiming to open up many more jobs to internationally-trained workers by becoming the first to ban the practice of demanding Canadian work experience in job ads and application forms.
"For far too long, too many people arriving in Canada have been funnelled toward dead-end jobs they're overqualified for," said provincial Immigration Minister David Piccini.
"We need to ensure these people can land well-paying and rewarding careers that help tackle the labour shortage. When newcomers to Ontario get a meaningful chance to contribute, everyone wins."
Ontario's move to end this form of workplace discrimination comes as its law that will ban Canadian workplace requirements for licensing in 30 occupations is about to come into effect next month.
Under the Ontario Immigrant Nominee Program (OINP), the province is expected to nominate 16,500 applicants for permanent residence this year.
---
Read More Canada Immigration News
Immigrate To Canada As A Specialist In Surgery: All You Need To Know
Immigrate To Canada As A Natural And Applied Science Policy Researcher: All You Need To Know
Unemployment Rises As Canada Jobs Increase In Construction And Tech
---
The province is also proposing to increase the number of international students in Ontario eligible to apply to the OINP by revising eligibility requirements for hundreds of one-year college graduate certificate programs around the province.
Ontario is investing $100 million this fiscal year for services to help newcomers learn English or French, settle, access training and find jobs. This also includes additional funding for 2023 – 24 to enhance the Ontario Bridge Training Program and Ontario Bridging Participant Assistance Program and expand access to foreign qualification recognition supports.
Bullish on immigration, Ontario is also hoping to gain more control over its ability to select economic immigration candidates.
"Ontario is a global leader in welcoming newcomers from a wide array of backgrounds, cultures and faiths around the world," said provincial Citizenship and Multiculturalism Minister Michael Ford.
---
Video
---
"By banning Canadian work experience requirements in job postings, Ontario … is leading the country in breaking down barriers to make it easier for internationally-trained immigrants to find meaningful work and contribute to building Ontario. This change will help support families as they start their journey in their new homes, create more vibrant communities and help ensure businesses have the talent they need."
The province, which welcomes more immigrants than any other in Canada, claims research shows helping internationally-trained immigrants work in their chosen professions would increase its GDP by up to $100 billion within the next five years.
Canadian Work Experience Requirement Is A Major Stumbling Block For Many Immigrants To Canada
The legislative changes being proposed in Ontario are part of a larger package introduced in the Working for Workers Acts, 2021, 2022 and 2023 which is to be unveiled soon to protect workers, help them earn bigger paycheques and help newcomers contribute to building Ontario.
"Canadian experience continues to be one the most prominent barriers faced by many newcomers in their search for meaningful employment," said Sara Asalya, executive director of Newcomer Women's Services Toronto.
"Introducing legislation to ban the Canadian experience requirements from job postings and ads is a big leap forward in the right direction to eliminate systemic barriers facing newcomers and to facilitate pathways to their labour market inclusion."
Ontario first announced its intention to help foreign-trained lawyers, accountants, architects, engineers, electricians and plumbers to get licensed to practice their chosen professions back in October 2021.
"Ontario is facing a generational labour shortage with hundreds of thousands of jobs going unfilled. However, all too often, newcomers in this province struggle to find jobs in their regulated profession for no other reason than bureaucracy and red tape," said former Ontario Labour Minister Monte McNaughton in a statement when those changes were proposed.
"These are folks who often have the training, experience, and qualifications to work in booming industries where Ontario desperately needs help but are being denied a chance to contribute," he said.
The legislation was introduced that autumn, proposing that:
Canadian work experience requirements for professional registration and licensing be eliminated unless an exemption is granted based on a demonstrated public health and safety risk.
The duplication for official language-proficiency testing be reduced, so people with foreign credentials in these occupations will not have to complete multiple tests for the purposes of immigration and professional licencing, and;
Speed up the licensing process which can now take 18 months or more to help internationally-trained immigrants start working in careers that match their skillset.
The requirement of Canadian work experience has often left immigrants stymied because they don't have it and so cannot practice their professions. In 2016, only one quarter of internationally-trained immigrants in Ontario were employed in the regulated professions for which they trained or studied.
Irwin Glasberg, the province's fairness commissioner, was a strong proponent of the proposed changes.
"These proposed changes would help to improve registration practices, address unfair Canadian experience requirements and remove related barriers for internationally-trained professionals and tradespersons," he said in a statement. "I want to thank Minister McNaughton for his leadership on this important initiative.
Immigrant Advocacy Groups Say Changes Will Allow Newcomers To More Easily Land Jobs
"Our office looks forward to working with the government, professional regulators, and other parties to advance these initiatives and improve fair access to the regulated professions and compulsory trades."
Sharaf Sharafeldin, executive director of the Muslim Association of Canada, said two years ago the changes proposed then would allow immigrants to Ontario to contribute in a more meaningful way to the provincial economy.
"Newcomers to Ontario are an important part of our economy and represent a diversity of skilled trades and professional vocations essential to Ontario's success," said Sharafeldin. "The Muslim Association of Canada appreciates the initiative of the Government of Ontario that will make it easier for newcomers to match their foreign qualifications and skills to available jobs in Ontario, allowing newcomers to enact their agency and contribute to our vibrant economy in a meaningful way."
Tonie Chaltas, the chief executive officer of the newcomer association Achev, said the streamlining of the credentialing process for skilled immigrants is important as it helps make it easier for newcomers to find jobs and settle into their communities.