Lifestyle
These are the most expensive Canadian cities in 2023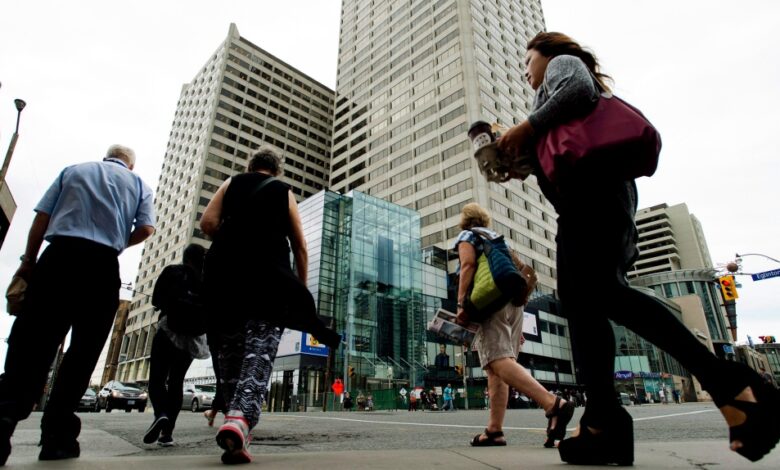 Toronto and Vancouver have been named Canada's top two most expensive cities for the second year in a row, according to the 2023 Mercer Cost of Living survey.
The questionnaire published Wednesday ranked Toronto 90th globally out of 227 cities included in the analysis, one position lower than last year.
Vancouver has maintained its position as Canada's second most expensive city, but has fallen eight places to 116th worldwide.
Montreal ranks 3rd most expensive cities in Canada and 135th worldwide. The city dropped 10 places in last year's world ranking.
The nation's capital, Ottawa, came in at No. 4 as the most expensive in the country, dropping five places globally to 137. And Calgary, the last Canadian city on the list, ranked fifth in Canada and 145th worldwide. four spots, according to the survey.
To determine the ranking, the platform measured the cost of more than 200 items, including housing, transportation, food, clothing, housewares and entertainment in 227 countries on five continents.
During the current period of economic slowdown, Canadian cities have become slightly more affordable compared to other cities in the world, including in the US, those behind the analysis said, but the cost of living has risen more year over year.
"Through the Cost of Living Survey, we see that despite domestic inflationary pressures affecting overall quality of life, Canada remains an attractive destination for remote workers," Mercer Canada's Nicole Stewart said in a statement. press release published Wednesday. "Expanded flexibility in remote working is causing many employees to shift their priorities and think differently about where they want to work and live, and this will continue to force organizations to develop effective compensation strategies for their globally dispersed workforce."
When it comes to the US, New York City remains the most expensive city in North America and sixth worldwide.
After New York City, Los Angeles and San Francisco are the second and third most expensive cities in the US, and the 11th and 14th worldwide, according to the study.
While Canadian cities have fallen in the rankings, US cities have risen since last year.
All in all, Hong Kong is again ranked as the most expensive city, followed by Singapore, which has risen six places from last year and is now in second place. Swiss cities – Zurich, Geneva and Basel – take third, fourth and fifth place respectively.
And finally, two cities in Pakistan – Karachi and Islamabad – are among the cheapest locations for international workers in the ranking.
The research expects key factors that shaped the global economy last year, such as inflation and major interest rate hikes, to continue to have a direct impact on the wages and savings of workers who are internationally mobile, so flexibility is key.
Here are the top 10 most expensive cities for international workers, according to the Mercer Cost of Living survey:
Hong-Kong

Singapore

Zurich, Switzerland

Geneva, Switzerland

Basel, Switzerland

New York City, USA

Bern, Switzerland

tel aviv, israel

Copenhagen, Denmark

Nassau, Bahamas
Coverage for this story was paid for through the Meta-funded The Afghan Journalists in Residence Project.