Nova Scotia
IN PHOTOS: Windsor, N.S. honours veterans at 2023 Remembrance Day service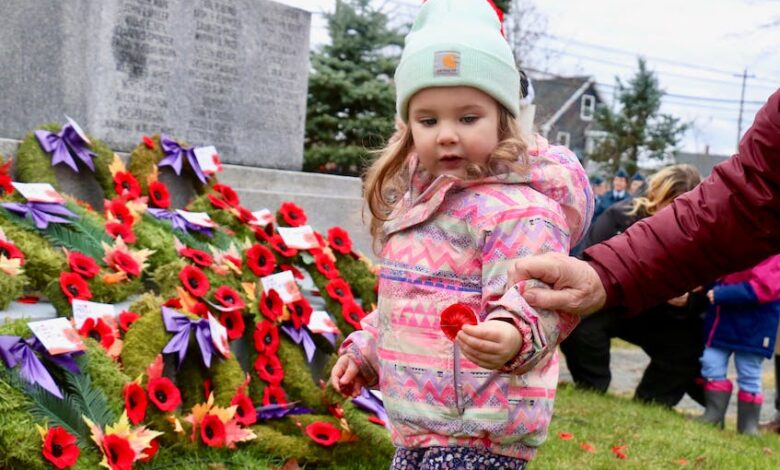 Despite it being a dreary November day, Victoria Park was packed with people looking to pay their respects to veterans, and thank those who continue to serve.
The Royal Canadian Legion's Hants County branch 009 held its annual Remembrance Day service at the outdoor cenotaph.
Paula Greene, the master of ceremonies, welcomed the crowd and reminded them that "no matter what is happening around us, and no matter where we are on Nov. 11, we can take time to remember our fallen comrades; those whose sacrifices as part of the Canadian Armed Forces or RCMP led to our freedoms today."
She said the service also offers people a chance to honour "those still serving our country in areas of conflict, those taking part in operations to maintain peace, and those serving on humanitarian missions."
Bugler Isabelle Kehoe performed the Last Post and the Reveille and bagpiper Iain Lang, of King's-Edgehill School, provided the Lament. The school choir at King's-Edgehill performed two songs, Shores of Normandy and Brothers in Arms.
---