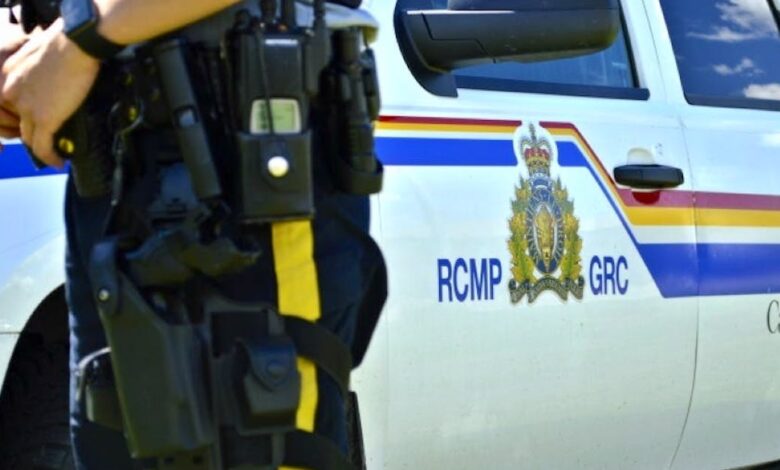 HALIFAX, N.S. — Halifax RCMP is asking the Halifax board of police commissioners to fund seven new positions in its 2024-2025 budget.
The new positions include:
Four new regular duty officers.
Two members with special training in intimate partner violence.
An assistant detachment commander with the rank of superintendent to oversee operations at the Halifax Regional Detachment.
The funding request will go before the board on Wednesday for consideration before eventually heading to Halifax Regional Council for final approval.
In the last budget cycle, Halifax RCMP added four constables in the 2023-24 fiscal year and six in each of the following two years. The request coming on Wednesday is over and above those incoming officers. In their proposal, the RCMP said they are in the process of hiring the four that were approved last year.
The request points to Halifax's rapidly growing population, increased homelessness, the growing number of mental health calls and the broadening demands placed upon police.
"Mental health in and of itself is not a criminal matter, however these calls have increased the demand for police response," reads the request made available before the meeting, noting that the police continue to be the 'defacto' responding agency in many such calls.
"Mental health calls for service have become increasingly complex and time consuming, with significant hours of members taken out of service waiting at hospitals."
The request points to the 2023 Municipal Planning Strategy projection that Halifax Regional Municipality's population is on-course to double to around one million people in the next 25-30 years.
 Beyond the four new regular duty members, the request includes two new constable positions working on intimate partner violence cases out of the Tantallon and Cole Harbour offices during regular business hours.
In 2022 the Halifax RCMP detachment responded to 616 calls flagged as domestics with 214 flagged as high risk. Those calls have been primarily handled by regular duty members who work on shifts – meaning that officers experienced with particular cases are sometimes not working during business hours.
"Due to shift lengths and scheduling parameters for health and safety, this scheduling pattern creates variations in times that a client/victim can be in contact with the investigator," reads the funding request.
"(Intimate partner violence) files often require in-depth investigations. Due to their domestic nature, the situations are often complex and benefit from consistency given multiple protocols and frameworks guiding police and victim response. It is also recognized that (intimate partner violence) files/incidents are often under reported.
"(Intimate partner violence) files are inherently high risk and require experienced and trained investigators. While high-priority files can be reassigned from watch to watch, a dedicated investigator will have a more consistent shift pattern with greater accessibility to victims and services providers."
The new assistant detachment commander is pitched as overseeing operations in a growing and increasingly busy detachment.
The all-inclusive per officer cost in 2022-23 was $179,052. This number includes pay/pension, vehicle/equipment, training, administration, building, insurance and building costs.
Halifax Regional Municipality is responsible for 70 per cent of the RCMPs costs and the federal government covers the remaining 30 per cent.
The RCMP request comes after Halifax Regional Police put in its own proposal seeking 24 new officers.
In his October presentation to the Police Board, HRP Acting Chief Don MacLean broke down their request for the upcoming fiscal year:
18 constables for the patrol division (12 of whom would have special training for mental health calls).
One hate crime constable.
Two instructor positions.
Two civilian investigators to run background checks for new recruits.
One Employee and Family Assistance Program co-ordinator.
During public feedback sessions, the board heard strong opinions both for and against the new officers.
Some presenters said the money for the new officers should instead go to housing supports and mental health professionals.Meanwhile others said that increased foot patrols and police presence were needed.