Lifestyle
Here are the trendiest pet names in Canada in 2023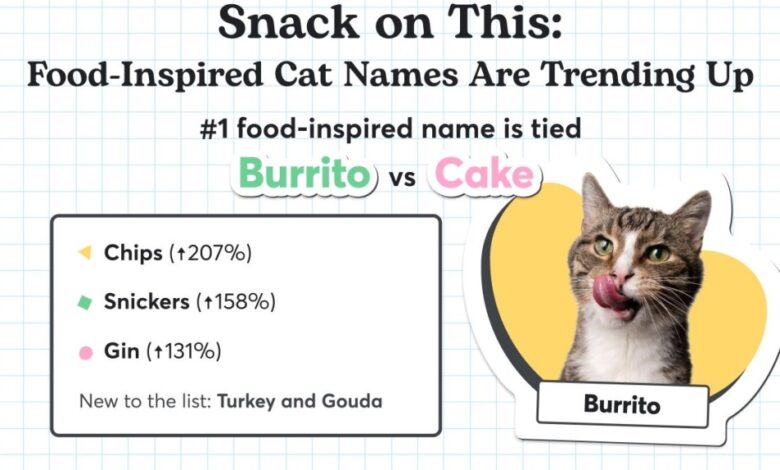 Iconic entertainers, legendary athletes and blockbuster hits inspired some of the trendiest pet names that stole the show in 2023, according to a new report.
A ranking published Tuesday by pet care provider website Rover.com suggests several of the top pet names for dogs and cats in Canada were inspired by pop culture this year, proving the latest trends and cultural moments influence our daily lives and the ones of our furry friends, too.
The ranking is based on Rover's analysis of millions of user-submitted pet names provided by pet parents online between September and October 2023.
Rover said pet names reflect what's happening around the world, which is probably why after a successful, record-setting world tour, Taylor Swift-inspired names made an appearance on this year's list. Names inspired by her song and album titles, such as Midnight, August, Betty, Lavender and Karma were increasingly popular names for both dogs and cats in 2023.
The use of the name Swifty was up 173 per cent this year among cats, while the name Swift made it to the list for the first time. Swifty was also new on the dog list in 2023.
Meanwhile, use of the name Travis — inspired by Swift's new boyfriend American football player Travis Kelce — jumped 31 per cent from last year.
In the sports world, other athletes like hockey legend Wayne Gretzky and the 2023 Hart Trophy winner, Connor McDavid, also inspired Canadian dog names this year. New to the list this year is ice hockey-inspired name Canucks.
This year was also all about Barbie. The name Barbie is up for dogs by 34 per cent compared to last year and Sasha, a character in the movie who is strongly anti-Barbie, is up 18 per cent. The name Margot is up 12 per cent among cats, probably inspired by Barbie's actress, Margot Robbie. Ken and Beach also made the cat's list this year.
Cat parents also love Chilean and American actor Pedro Pascal, whose clips have been trending non-stop on the social media app TikTok. The name Pedro is up 23 per cent and Pascal is up a surprising 473 per cent compared to last year.
TV show Mandalorian-inspired names were also on the rise for cats, with Ahsoka up 573 per cent, Mando up 473 per cent and Luke up 90 per cent. For dogs, Grogu was up by 91 per cent and Mandalorian was new to the list.
TASTY NAMES
Tasty names for dogs and cats also had an uptick this year. For dogs, the most popular food-inspired names were Cupcake, Almond, Yuka, Banana and Maple. For cats, Burrito, Cake, Brie and Chips were most popular, with Turkey and Gouda new to the list.
Cat food-inspired names of 2023. (By Rover.com)
MOST COMMON PET NAMES
Meanwhile, the list of most common names for both cats and dogs included some of the usual suspects.
The top 10 female cats names were:
Luna
Lily
Bella
Lucy
Nala
Willow
Rosie
Cleo
Lola
Kitty
The most common male cat names were:
Leo
Milo
Charlie
Oliver
Simba
Loki
Max
Jasper
Jack
Felix
For dogs, the most common names, females and males, were:
Luna
Charlie
Bella
Milo
Daisy
Max
Cooper
Coco
Molly
Bailey 
Top 5 popular dog breeds and their trending names (By Rover.com)