Lifestyle
Taylor Swift ticket raffles raises thousands for St. John's charity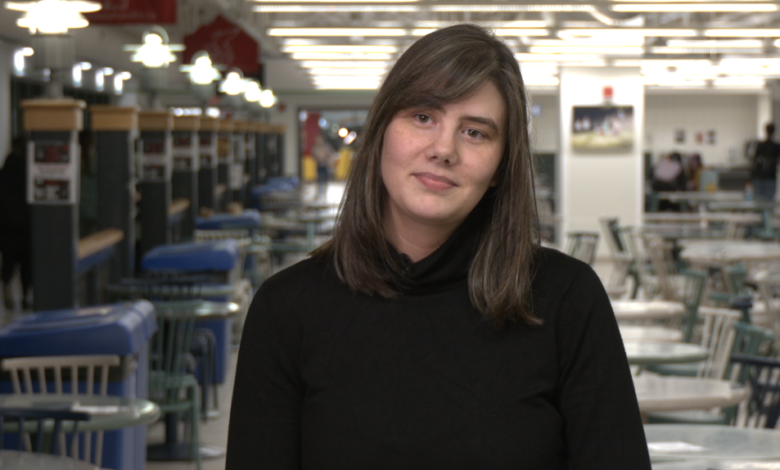 A Taylor Swift giveaway is raising thousands of dollars for a mental health-care charity in St. John's, N.L. — all thanks to a big donation and some kindness from a total stranger.
Kristi Allan, an outspoken mental health-care advocate in Newfoundland and Labrador, told CTV National News she managed to snag two tickets to a 2024 Taylor Swift concert in Toronto.
Though she's a huge Swift fan, Allan donated the tickets to the Jacob Puddister Memorial Foundation in St. John's, which provides counselling and other mental health supports to young people in Newfoundland and Labrador.
A raffle for the pair of tickets is on track to raise almost $40,000 — money that will help the foundation hire another counsellor part time.
"In 2020 I started going to regular therapy and it saved my life," Allan said. "I don't think I would be alive without therapy. And I want as many people to have access to that as possible."
Initial interest in the tickets was so high, Allan said her e-mail application couldn't keep up with the demand and crashed.
But there's one other act of kindness that was crucial for success, she added, the total stranger who answered her plea for a good deal on a pair of concert tickets.
"I got a good discount — like a really good discount," she said. "He could have been so much more greedy, so I'm grateful to them."
Allan said she's been able to track down elusive Swift concert tickets in the past, but this time, when it appeared her chances were slim, she tried her luck on eBay.
She messaged a seller with a big ask: Would they agree to sell their tickets for far less money than they could get on eBay, provided it was for a good cause?
"I didn't want (it) to seem like a scam or anything, because everybody's scamming for this," Allan said. "I said 'I can send you links and I can send you news articles of past fundraisers.' … I guess it must have tugged at their heartstrings because they did agree and they canceled their auction."
Allan said she's not quite sure why the seller agreed, but she's kept in touch with them to express how thankful she is.
After verifying the tickets were legitimate, Allan said she transferred them almost immediately to the Jacob Puddister Memorial Foundation.
The charity said in a Facebook post that it was "so, so grateful" for Allan's donation.
"We … are hoping that this ticket event will allow us to provide more therapy hours to the youth of NL," it said in the social media post.
Each week, Allan holds a small demonstration at the steps of the provincial parliament, asking for increased access to mental health supports.
She says she sets a goal each year to donate a certain amount of her money to mental-health focused charities and causes — and thanks to Taylor Swift's huge popularity, this year she has exceeded her goal.
"Believe me, someone is going to see Taylor Swift, which is like the best news ever in my opinion," she said. "However, it's not a good news story that this money has to be fundraised, because I believe that the government should be providing services like this for free."